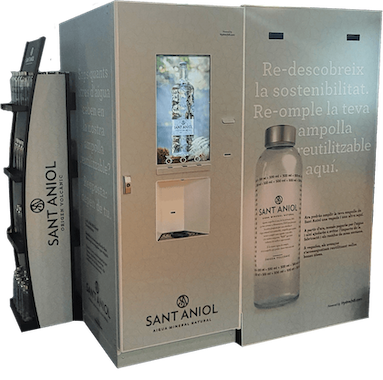 Mineral Water Refilling Station
Hydrachill has launched a first system capable of hygienically storing and dispensing mineral and spring water.
Product Features
High quality integrated innovation


Combining a uniquely inventive mineral water bulk storage and dispensing system

High profile media screen with touchless button technology


Dynamic and adjustable refilling with advanced multi-bottle choices

Customisable to brand and location


Adaptable to retail, private and public 'on the go' environments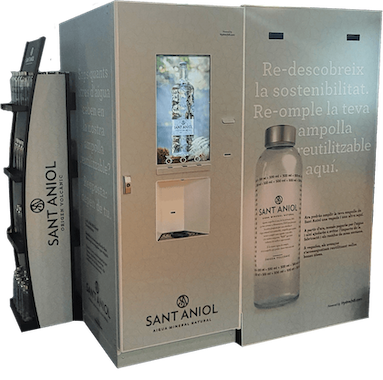 Product Specific Features
Accurately dispenses fixed and variable re-filling volumes
Stores up to 750 litres of easily replenishable mineral or spring water
Cashless or ticket operable. Original payment and printing integration..
Essential Features
Dispensing technology adaptable to mains-fed water
Chilled or ambient refilling
Optionally vends branded reusable water bottles