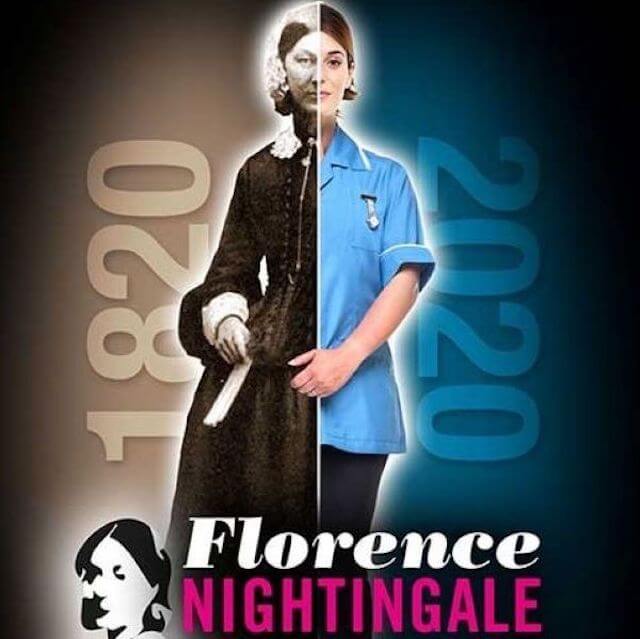 May 12th, 2020 was the bicentennial anniversary of the birth of Florence Nightingale. It also marked the continuing celebration of International Year of the Nurse and Midwife.

We all owe a great deal to her founding philosophy and to the nursing profession currently following in her name in the fight against Covid-19.

Florence was one of the first to recognise the importance of basic hygiene when it came to infection prevention and control. At this time her teaching has even greater resonance, "Every nurse ought to be careful to wash her hands very frequently during the day."

At Hydrachill, we'd like to think our own core missions, developing hygienic reusable and refillable water solutions and protecting the environment, would meet with her approval. Throughout our time as a company, which includes long working partnerships with the UK water industry, we have consistently championed water's importance to good health and as the healthiest form of hydration.

In recent years our group has also been working with a growing number of hospitals across the UK, helping them with solutions to their hydration needs. It came to our attention that concerns over cross-contamination in clinical sections of our hospitals meant that staff could not take drinking containers into these critical areas, where the need for regular staff hydration is essential.

By partnering with key NHS Trusts our packaging arm has worked diligently to develop a reusable drinking bottle that obtained approval for use in clinical environments. The solution continues to expand its reach across NHS Trusts in the UK, making hygienic hydration a practical and much needed support to hard-working staff.

Our ability likewise to supply industry-leading water refilling stations, including one with an optional fully integrated hydration solution – HydraChills unique 2-in-1 water dispensing and reusable bottle combination - is also taking our NHS relationship to new levels.

HydraChill Ltd aims to continue developing world-class refilling formats which help improve free hygienic access to fresh chilled and filtered mains-fed water for all 'on-the go' environments, demanding workplaces such as our hospitals included.

Choosing to link directly to pipe-fed mains water ensures the water is fresh and hygienic, minimising carbon footprint and waste to landfill. Encouraging users to 'take responsibility' for a bottle, retain and re-use it at a conveniently located re-filling station, can save hospitals tens of thousands of pounds on the cost of single use disposable cups.

Despite the challenging times we have all encountered in recent months, we still managed to reach out to NHS staff at key times during the crises. We were able to donate a number of bottles at key moments. One such instance was the Intensive Care Unit at Neville Hall Hospital, Abergavenny, part of the Aneurin Bevan Health Board Trust, desperate for the very hydration solution we provide. Our support was but a small gesture for the lifesaving work they and staff across the UK were committed to on all our behalves.

As life hopefully returns to normal thanks to their endeavours, we hope to continue playing our part in ensuring supply and better access to hygienic hydration solutions, whether in education, sport, the workplace or importantly too across the NHS.

We're passionate about our mission to develop first-rate solutions that facilitate better hydration and improve water-refilling availability. It's a mission we hope Florence Nightingale herself would have approved.