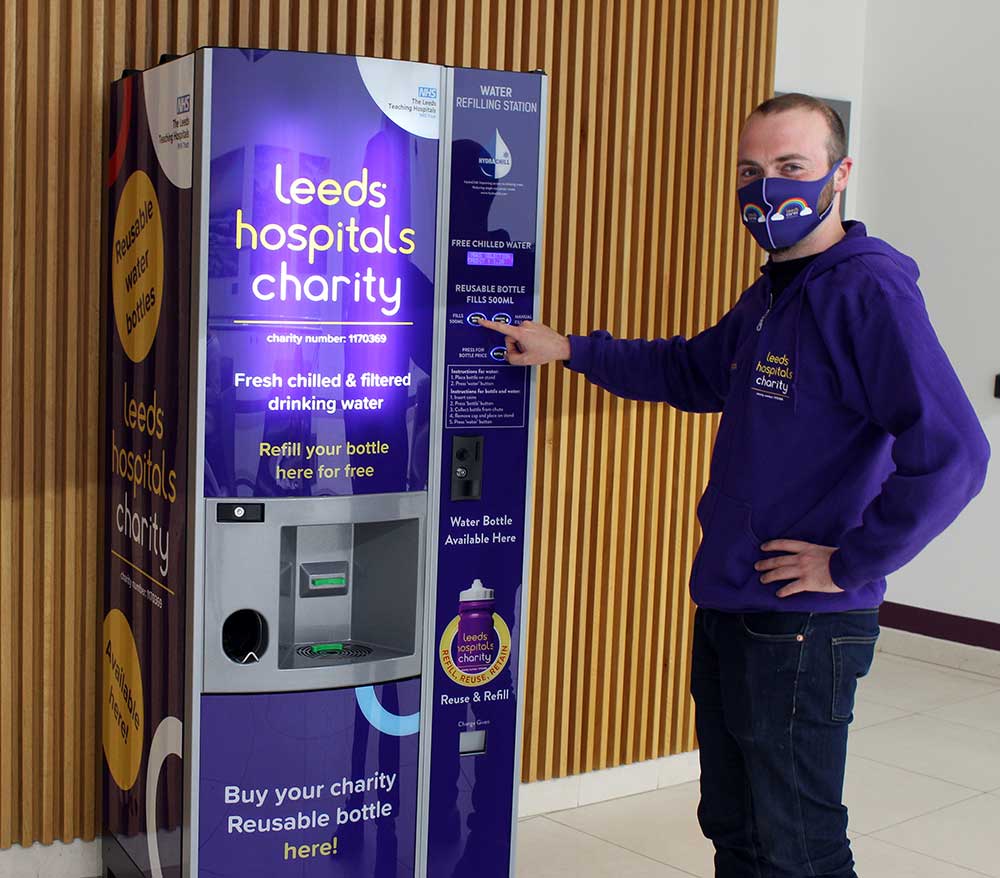 Hydrachill Ltd remains passionate about its mission to develop world class solutions that facilitate better hydration and improve water-refilling availability. Nowhere now better reflected than in support of NHS initiatives
The company's award winning work in developing hygienic refillable water solutions and protecting the environment through re-use, have been complemented by consistently championing water's importance to good health and as the healthiest form of hydration.
Led by its reusable packaging operation, the business has been working diligently with a growing number of hospitals across the UK, helping them with solutions to their hydration needs. Significantly, not just visitors and patients, staff too.
Concerns over cross-contamination in clinical sections of hospitals meant that staff could not take drinking containers into these critical areas, where the need for regular staff hydration is essential.

By partnering with key NHS Trusts the business developed a reusable drinking bottle that obtained approval for use in clinical environments. The solution continues to expand its reach across NHS Trusts in the UK, making hygienic hydration a practical and much needed support to hard-working staff.
The transition into HydraChill water refilling stations became a natural extension of this.
Through working examples such as with the Leeds Hospital Trust, HydraChills unique 2-in-1 water dispensing and reusable bottle combination is taking the NHS hydration and sustainability initiative to new levels.
At locations across St James Hospital Leeds and also the Leeds General Infirmar, not only are the appealingly appointed units aiding visitor, patient and staff hydration, the revenue accrued from unit water bottle sales is helping fund projects that can make a real difference . Plus helping reducing the Trust's single use plastic waste too, of course.
Encouraging users to 'take responsibility' for a bottle, retain and re-use it at a conveniently located re-filling station, can save hospitals tens of thousands of pounds on the cost of single use disposable cups.

With other Tusts now progressing the Leeds example, HydraChill Ltd aims to continue developing refilling formats which help improve free hygienic access to fresh chilled and filtered mains-fed water for all 'on-the go' environments, hospitals included.
A small but significant return gesture for the lifesaving work trusts and staff across the UK are committed to on all our behalves.