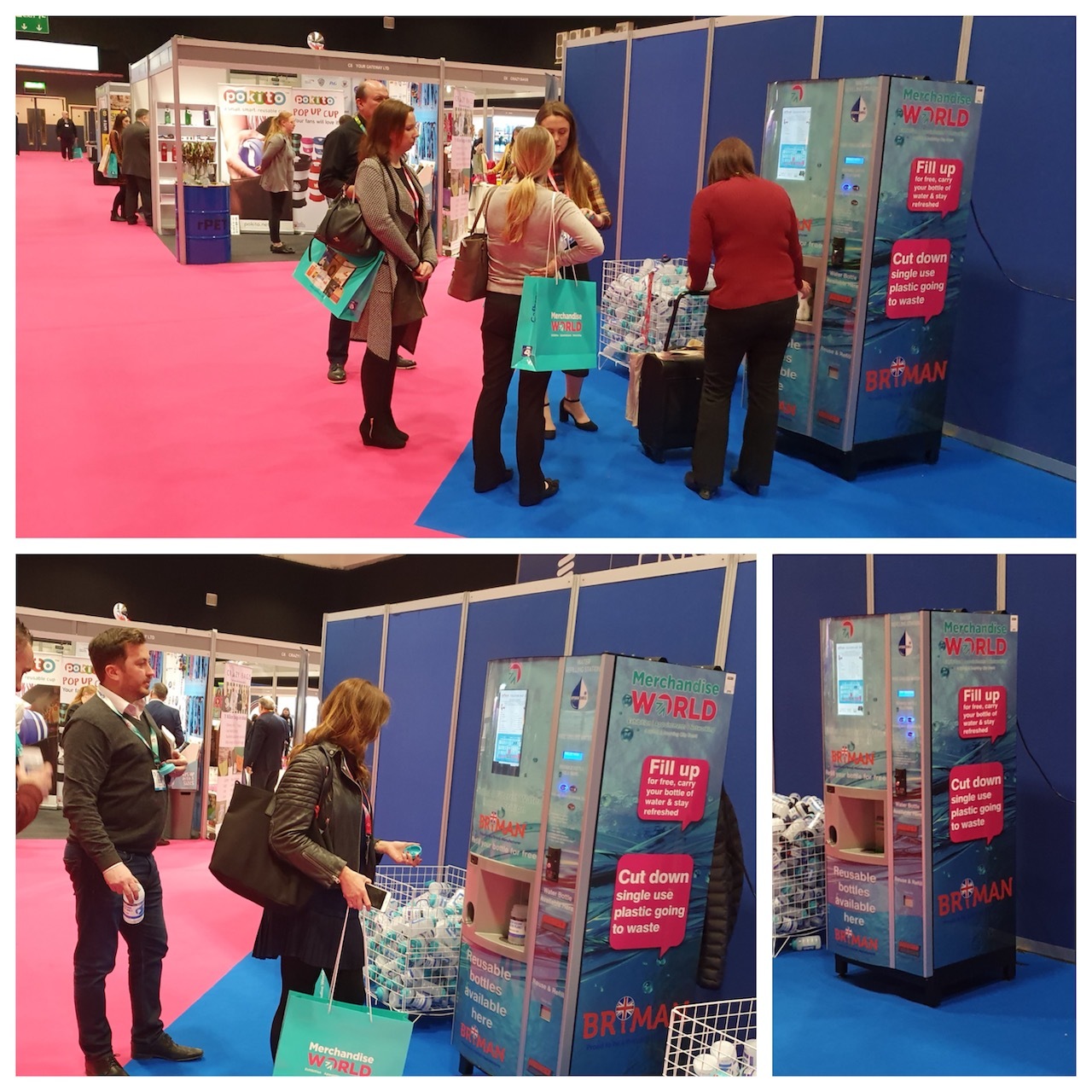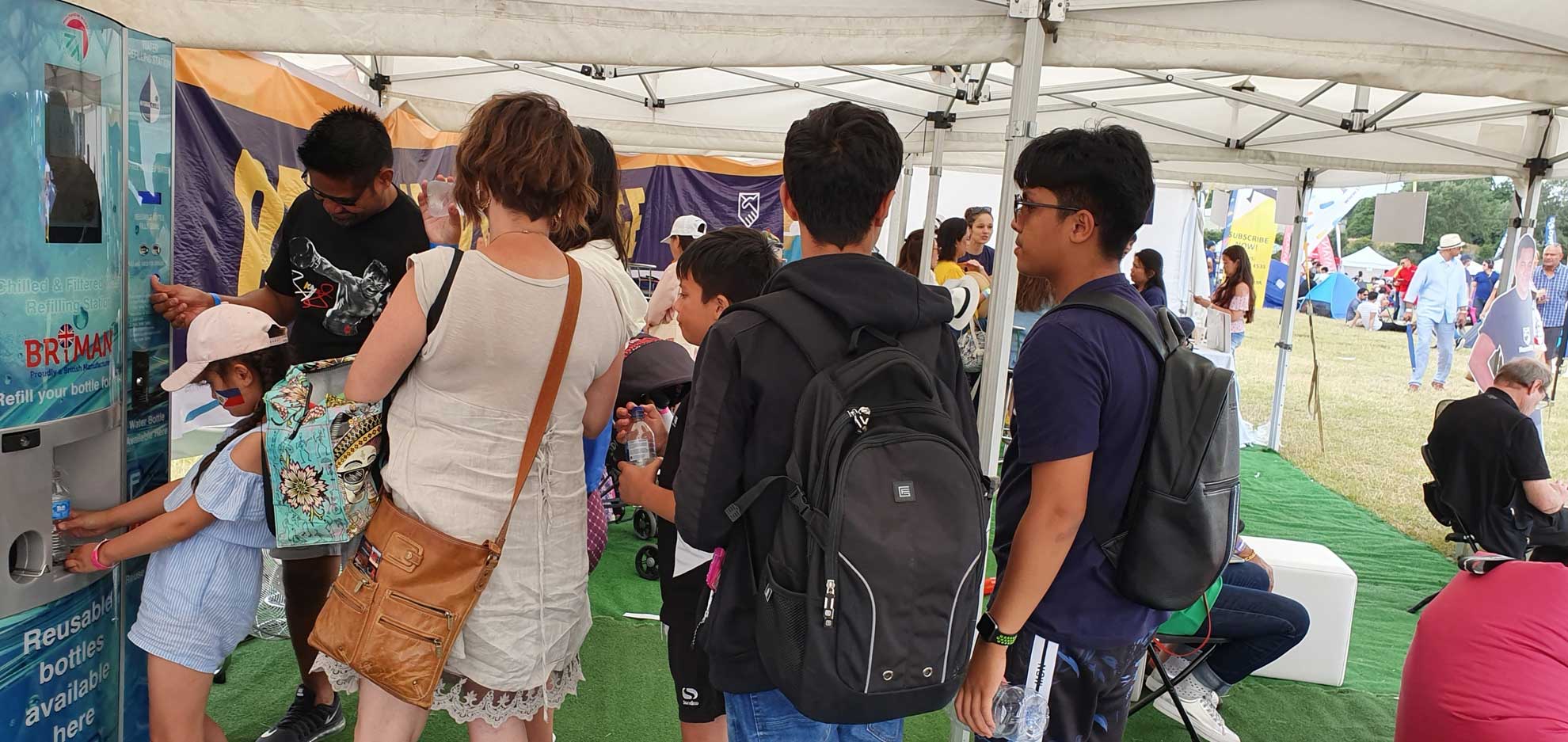 Through our history we have championed tap water's importance to good health and led the fight against single use plastic waste by improving 'on the go' user access. Some of the uses to which customers have adapted HydraChills have surprised and delighted us

Looking to hire an appealing, impactful free drinking water solution for a Trade Fair or Event?
By popular demand we now offer HydraChills for hire at events with our customised solution combining free chiiled and filtered water and a take home reusable bottle as souvenir.
HydraChills have established themselves as an enormously popular free water delivery system, including at some of the UK's leading exhibition centres and halls.
From the NES to the Ricoh Arena, from Londons' Banking Hall to the MK stadium and even Apps Field for the fantastic Barrio Festival, customers have identified a customised HydraChill as the ideal free drinking water delivery system.
Durability. HydraChill's durability makes it exceptionally fit for purpose. Our chilling system for instance means that however high the demand, the last person in even the longest queue is guaranteed water as deliciously chilled as the first.
Advertising Presence. Each of our event units is fitted with an integrated 15" monitor, which customers can use to inform, advertise or alert visitors to related activities.
Customisability. We have developed the means by which you can adapt a branded Hydrachill unit to include your own or sponsors branding. If required we could even offer a complete custom branded unit.
Reusable Bottles. Have you own branded reusable bottles available for purchase or vended free from your unique HydraChill 2-in-1 combined water and reusable bottle unit
Support. We can supply you an attended service for the duration of the event, managing the machine, assisting users. Service also includes full delivery, installation, decommissiong and collection.
To find out more simply contact us with your details to discuss and receive a quote.
Either e-mail salesinfo@hydrachill.com or telephone +44 01792 863331