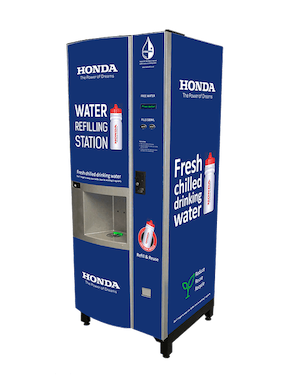 Chilled Water Refilling Stations
Fully branded Hydrachills for those requiring a customised chiiled & filtered water-only facility, as standalone or to complement '2-in-1' water and bottle installations. Watch out for 2023 relaunch.
Product Features
High quality design and visual appeal


Style in your way to reflect your brand. Integrated or media surround systems optional.

Retracting dispensing head


Eliminates any cross contamination potential, allowing no human or bottle touch with the dispensing head.

Robust frame and operation


Industry-leading reliability and longevity. Unprecedented performance levels.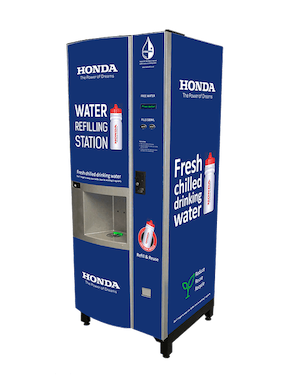 Product Specific Features
Accurately dispenses both one-touch fixed-fill and manual variable level filling quantities
Future proofed for conversion to 2-in-1 water and bottle unit
Microprocessor controlled using the latest emcu reprogrammable technology
Essential Features
Silent, user-friendly operation
Constant supply of chilled water at 6°C
Designed for disabled access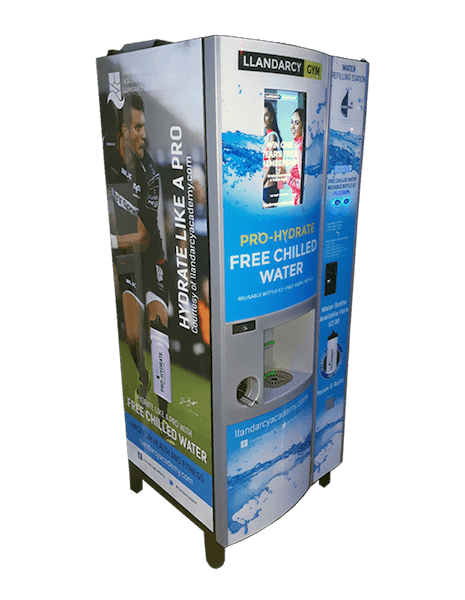 Integrated Media Screen
Water refilling station with integrated front sceen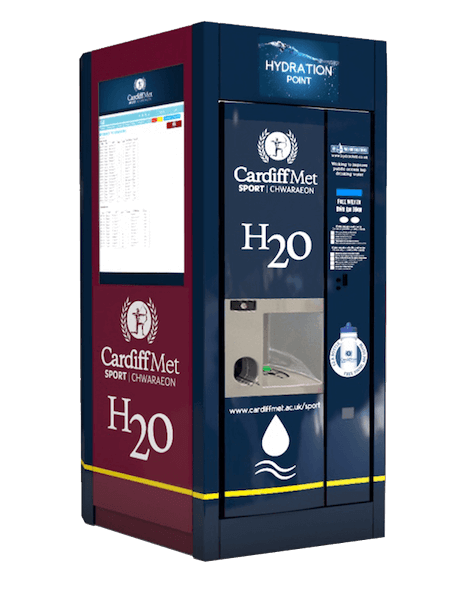 Full Surround Media Screen System
Core water refilling station unit with surround media screens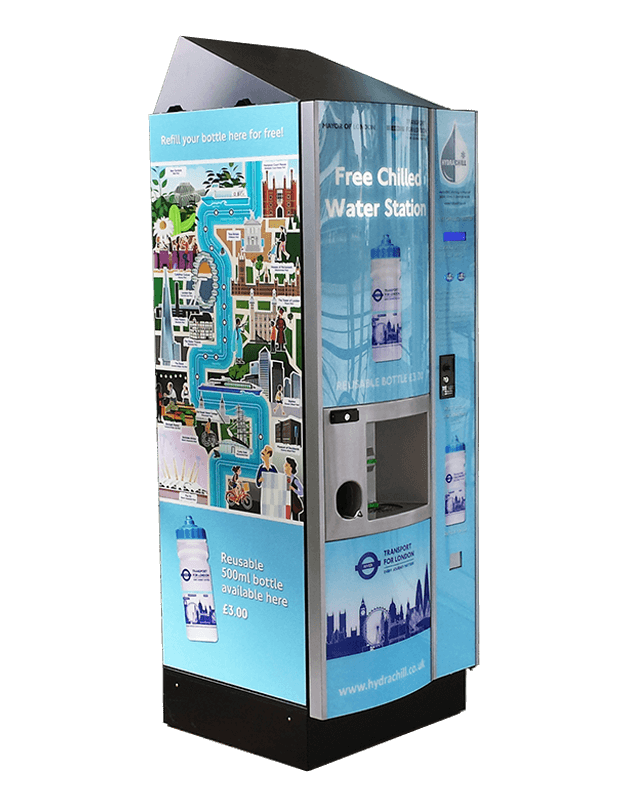 Optional security and anti-litter features
Water refilling station with a security cap and skirt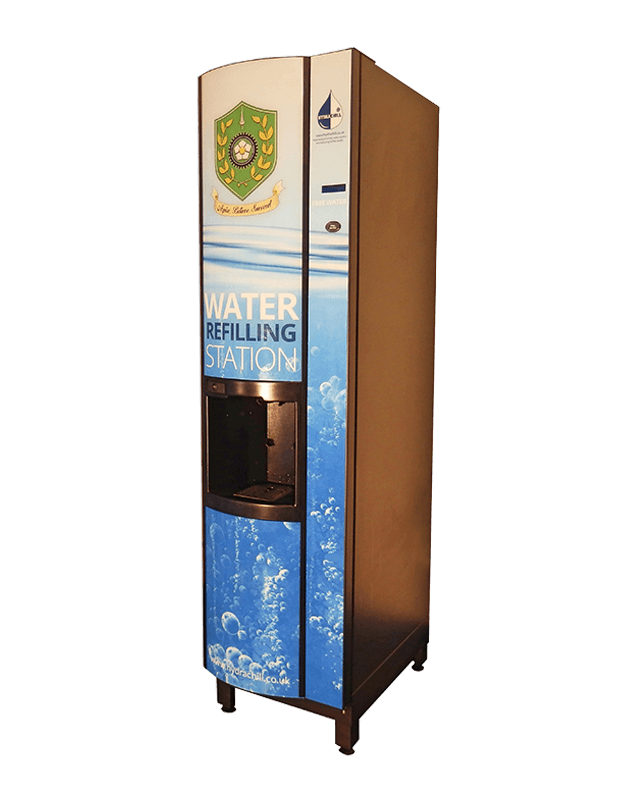 Academy Unit
Reduced scale water-only refilling station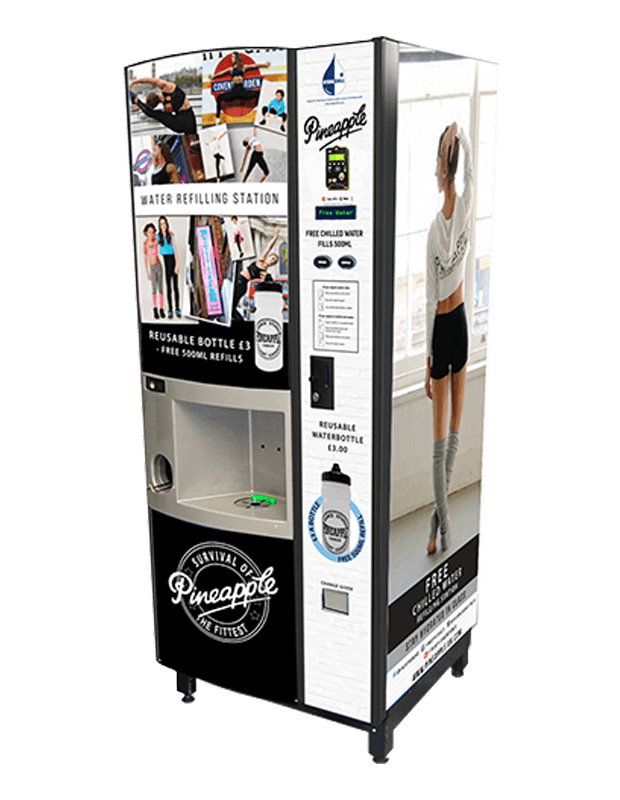 Cashless Payment System
Cashless Payment System