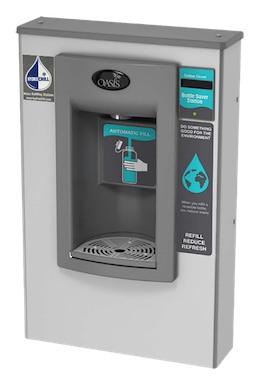 Hands-Free or Mechanical Wall mounted Units
Quality surface mounted automatic bottle fillers - elegent, space efficient and ideal for schools & colleges, sports & leisure facilties, any multiple location setting
Product Features
Hands-free or mechanical


Automatic bottle filling with shut-off timer. Mechanical alternative, operable without the need for power.

Surface Mounted


Mount to any surface to save space. Elegent, durable and efficient.

Bottle Alcove


Large bottle alcove suitable for most refillable bottles.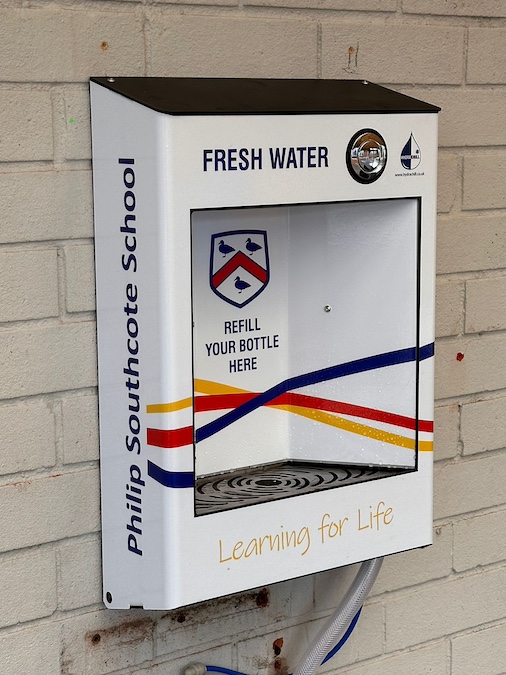 Product Specific Features
Electronic "hands free" automatic filling* or mechanically operable without power.
Integrated bottle counter & filter monitor (automatic only).
Available with optional chiller which can be located remotely
Essential Features
Free site survey available
LED's illuminate alcove & aids night-time filling (automatic)
Internal metal frame can mount to almost any surface
Customised overhead canopies available for external locations.
Affordable to most business budgets
Mechanically Operated
No electrical power required.
Manual Refilling
Push button operated (non automatic)
Site Survey
Free site surveys available
Chilled Water Option
Independently positioned chiller